Ogłaszam szybki i łatwy konkurs
Konkurs polega na zgłoszeniu jak największej ilości uszkodzeń, zadanym samolotom wroga w jednej standardowej bitwie.
Zrobiłeś fajny wynik? To go zamieść na forum. Być może to właśnie TY dostaniesz prezent pod choinkę
Zmagania zaczynamy od chwili ogłoszenia eventu do 23.59 w piątek 23.12.2016
W zgłoszeniu zamieszczamy dwa screeny ( ogólny po bitwie oraz wynik drużynowy pokazujący ilość z DMG). Zgłoszenia niekompletne nie będą brane pod uwagę.
Można poprawiać wynik. Dlatego warto zgłosić nawet niski wynik i "zaklepać" sobie być może wygraną
Max tier 6 ( co by dać szansę graczom nie mających wysokich tierów)
Dowolny myśliwiec lekki. ( aby "ukrócić" męczenie samolotów rakietami lub bombami
Nagrodą będzie worek prezentów podarowany pod choinkę.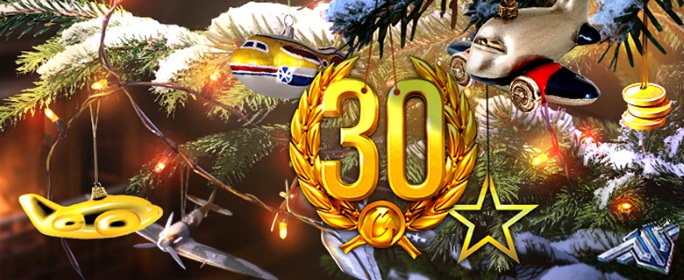 Edited by kolega26, 23 December 2016 - 09:01 AM.