Szybki i łatwy konkurs
Konkurs polega na zgłoszeniu jak największej ilości zdobytych medali w jednej bitwie. Można lecieć w kluczu.
Nie ma znaczenia jakie medale zdobędziesz.
Ważna jest ilość.
Zrobiłeś fajny wynik? To go zamieść na forum. Być może to właśnie TY dostaniesz niespodziankę 
Zmagania zaczynamy od chwili ogłoszenia eventu do 23,59 23.00 w czwartek 05.01.2017
W zgłoszeniu zamieszczamy dwa screeny ( ogólny po bitwie oraz wynik drużynowy ). Zgłoszenia niekompletne nie będą brane pod uwagę.
Można poprawiać wynik. (dodajemy nowy post).
Wygra gracz, który zdobędzie najwięcej medali. W przypadku takiej samej ilości zdobytych medali o wyłonieniu zwycięzcy zadecyduje losowanie.

 Tier dowolny
Samolot dowolny 
Nagrodą będzie worek prezentów podarowany pod choinkę.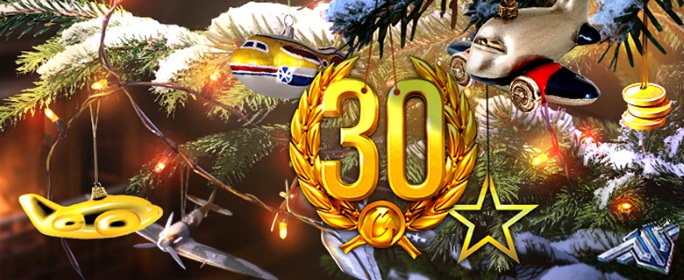 Post edytowany.
Zmianie uległa godzina zakończenia konkursu.
Co bym zdążył przekazać nagrodę.
Edited by kolega26, 05 January 2017 - 12:33 PM.