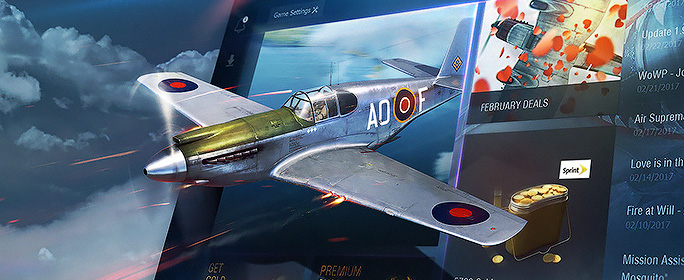 Dear pilots,
The new Wargaming.net Game Center is here, and we encourage you to change out your old World of Warplanes launcher for a whole new experience! The Game Center lets you keep all your Wargaming games in one place, with spaces to read news, watch videos and find dynamite deals with ease! 
With the Game Center, you can: 
Replace your regular launcher
Get in the game faster with automatic background updates 
See current news, sales, useful links and more in the launcher before you play
Check and repair installed games as necessary
Access all your favorite Wargaming products from one convenient location
Got questions? We've got a section full of answers! Click the links below.
* You can carry on using the "Standard game launcher" until the 08th of September. From that date, the new Game Center will be the only functioning launcher. 
* This announcement will be also share through our portal in the near future, and all the knowledge base articles will be translated to our supported languages. 
Edited by Akriom, 28 July 2017 - 09:06 AM.